Since 1938, industry has relied on Carver Pump to supply custom-engineered pumps to maximize efficiency and service life while minimizing costly downtime.
Details
Position Summary
Develop programs for CNC equipment using MasterCAM software, design robust fixtures using SolidWorks to ensure part holding and accuracy/repeatability, select proper tooling for equipment, and assist in workplace safety.
Essential Duties and Responsibilities
Program CNC machines and edit programs to eliminate errors and omissions.
Adjust machine cutting paths and settings to optimize production while maintaining quality.
Develop fixtures to hold parts in the manufacturing process to ensure accuracy, repeatability, ease of use, interchangeability, and conformity during the manufacturing process.
Select and implement tooling for production needs while providing tooling data to personnel, update tool lists, relay speed and feed information, and maintain current tooling needs.
Monitor equipment and machine operation to detect problems.
Review shop orders to determine job specifications and requirements.
Develop processes for manufacturing parts to minimize machine setup and analyze routings for most the most efficient production.
Assist in the monitoring and implementation of workplace safety policies and procedures in accordance with OSHA standards.
Essential Skills
Proficient computer skills including the use of MasterCAM, SolidWorks, DraftSight, Teams, SharePoint, M2M (or a similar ERP system), and Microsoft Office.
Understand and apply the use of G-code, M-code, ladder-logic for PLC, manual, conversational, canned cycles, macro programming, CAM, live tooling, multi-axis, interpolated versus point-to-point control, post processors, tool length compensation, cutter radius compensation, tool wear, probing, and fixture offsets.
Have in-depth knowledge about the manufacturing processes and safety standards.
Evaluate existing manufacturing processes and identify areas for improvement.
Ability to handle multiple tasks simultaneously in a fast-paced environment and work well under pressure.
Excellent communication and interpersonal skills.
Ability to read and interpret blueprints and technical drawings.
Ability to analyze and solve problems with a strong attention to detail.
Ability to work in a team environment or independently.
Background Requisites
Education/Work Experience: Associate degree preferred, or equivalent combination of education and experience.
Physical/Environmental Conditions
Indoor machine shop/office environment.
Physical Abilities:
Light physical activity performing non-strenuous daily activities of a productive/technical nature. Must be able to lift 25lbs frequently. Requires minimal overnight travel by land or air.
Successful completion of a post-offer/pre-employment background check and drug screen/physical required.
Carver Pump Company is an Equal Opportunity Employer
Submit resumes to humanresources@carverpump.com.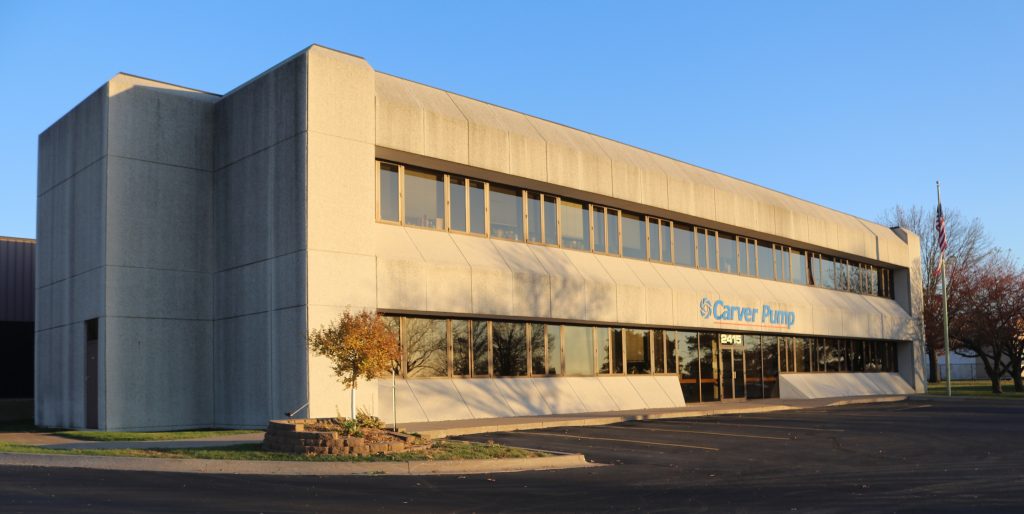 In All Positions: Carver Pump follows the principles of Lean Manufacturing, which has transformed the company into an ever improving and exciting place to work. If you are goal oriented, desire a rewarding career and want to work for a challenging company, please forward your resume to: 
Carver Pump Company
Attn: Human Resources
2415 Park Avenue
Muscatine , IA 52761
E-mail: HumanResources@CarverPump.com
Phone: (563)263-3410
Fax: (563) 262-0501
Pre-employment/post-offer criminal background check and physical including drug screen required

Equal Opportunity Employer