Details
Position Summary:
Pump systems account for nearly 30% of all power consumption in the United States, using $80B in energy annually. Since 1938, industry has relied on Carver Pump to supply custom-engineered pumps to maximize efficiency and service life while minimizing costly downtime. The Design and Application Engineer fills a key role in this process by applying expertise of pump design and material properties to solve the unique challenges of individual pump testing and applications.
Essential Duties and Responsibilities:
Read and interpret customer technical specifications
Collaborate with sales team members to prepare quotations and proposals
Create or modify pump designs to meet customer requirements
Utilize pump-specific formulae to predict pump performance
Evaluate technical data and create reports for submittal to customers
Prepare 3-D models, assemblies, and drawings using Solidworks
Utilize FEA to predict design robustness
Create test plans and assure successful completion
Help test lab personnel source new equipment and set it up for new tests
Support shop and test lab personnel regarding part manufacture or testing
Contribute to continuous improvement activities across all departments
Essential Skills:
Knowledge of CAD modeling and drawing practices including GD&T
Understanding of general manufacturing practices
Knowledge of pump application and design
Knowledge of ISO procedures
Strong written and verbal communication skills
Ability to manage a dynamic workload
Background Requisites:
Bachelor's degree in Mechanical Engineering or related engineering field
1-3 years relevant training or work experience
Relationships:
Reports to Manager, Engineering
No direct reports
Physical/Environmental Conditions:
Indoor office/shop environment
Occasional overnight travel
Physical Abilities:
Light physical daily activity with occasional moderate activity related to lab / shop areas
Successful completion of a post-offer/pre-employment criminal background check, drug screen and physical required.
Carver Pump Company is an Equal Opportunity Employer
Submit resumes to humanresources@carverpump.com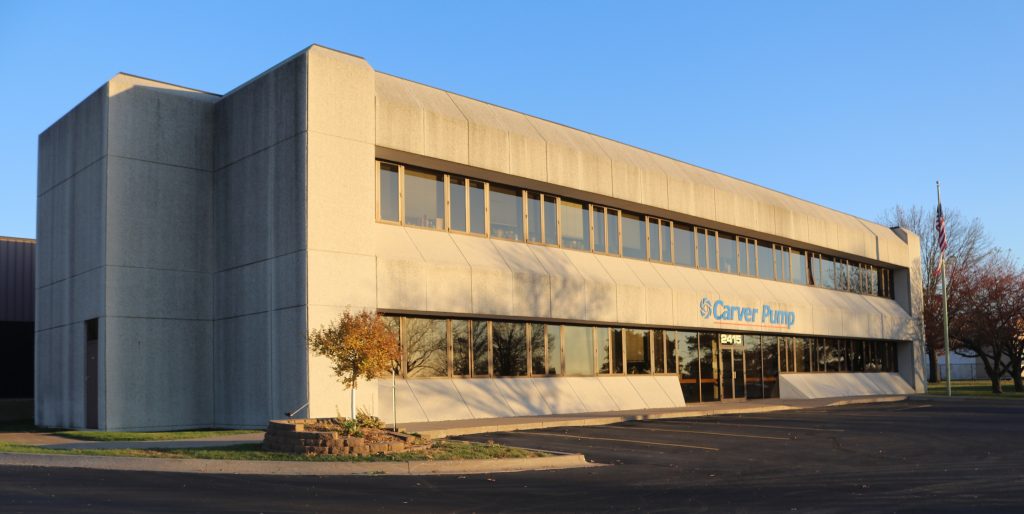 In All Positions: Carver Pump follows the principles of Lean Manufacturing, which has transformed the company into an ever improving and exciting place to work. If you are goal oriented, desire a rewarding career and want to work for a challenging company, please forward your resume to: 
Carver Pump Company
Attn: Human Resources
2415 Park Avenue
Muscatine , IA 52761
E-mail: HumanResources@CarverPump.com
Phone: (563)263-3410
Fax: (563) 262-0501
Pre-employment/post-offer criminal background check and physical including drug screen required

Equal Opportunity Employer