Job description
A leading manufacturer of centrifugal pumps in Naval and Industrial markets has a maintenance technician position available.  The pay range for the position is $24.32-37.58/hr plus monthly bonus and annual profit sharing. Candidates must be available to work 2nd shift or 3rd shift following training on 1st shift.
The Maintenance Technician position requires knowledge of General Maintenance Fundamentals, Building and Grounds, Electronics, Electrical, HVAC, Plumbing, and Mechanical Maintenance and the ability to perform mechanical or electrical maintenance tasks.
Essential Duties and Responsibilities
Read blueprints, schematics and specifications for machines and equipment requiring repair or maintenance.
Conduct disassembly and reassembly of machines for the purpose of repair or maintenance.
Install/replace machine parts and attachments, according to specifications.
Start machines and observe mechanical operation to detect problems.
Setup and operate machines and adjust controls to regulate operations in a non- production environment.
Collaborate with other employees to repair or move machines, machine parts, or equipment and perform preventative maintenance.
Record repair and machine maintenance information electronically.
A strong background in industrial electrical maintenance and installation along with an aptitude for electronics troubleshooting is necessary.
Proficient in basic computer skills.
Assist in the monitoring and implementation of workplace safety policies and procedures in accordance with OSHA standards.
Ability to handle multiple tasks simultaneously in a fast-paced environment and work well under pressure.
Ability to analyze and solve problems with a strong attention to detail.
Excellent communication and interpersonal skills.
Ability to work in a team environment or independently.
The work area must be maintained in a clean and organized manner. The Maintenance Technician must follow all established shop, ISO 9001, and safety procedures.
Essential Skills
The ability to inspect, troubleshoot, and rectify issues in a timely manner that may arise on the premises. Have sufficient knowledge of basic operating principles, safety requirements, and technical specifications. Ability to work under pressure, be effective in a wide range of situations, and organize and prioritize tasks to align with company goals.
Education/Work Experience
Associate degree or equivalent combination of education and experience.
Physical/Environmental Conditions
Indoor machine shop, office, and outdoor environment conditions.
Physical Abilities:
Moderate physical activity performing somewhat strenuous daily activities of a primarily technical nature.
Position requires the individual to be on their feet standing, walking and carrying items 2/3 of the time.
Must be able to occasionally lift or move up to 50lbs.
Manual dexterity sufficient to reach/handle items, work with fingers, and perceive attributes of objects and materials.
Successful completion of a job-specific post-offer/pre-employment criminal background check, drug screen and physical required.
Carver Pump Company is an Equal Opportunity Employer
Submit resumes to humanresources@carverpump.com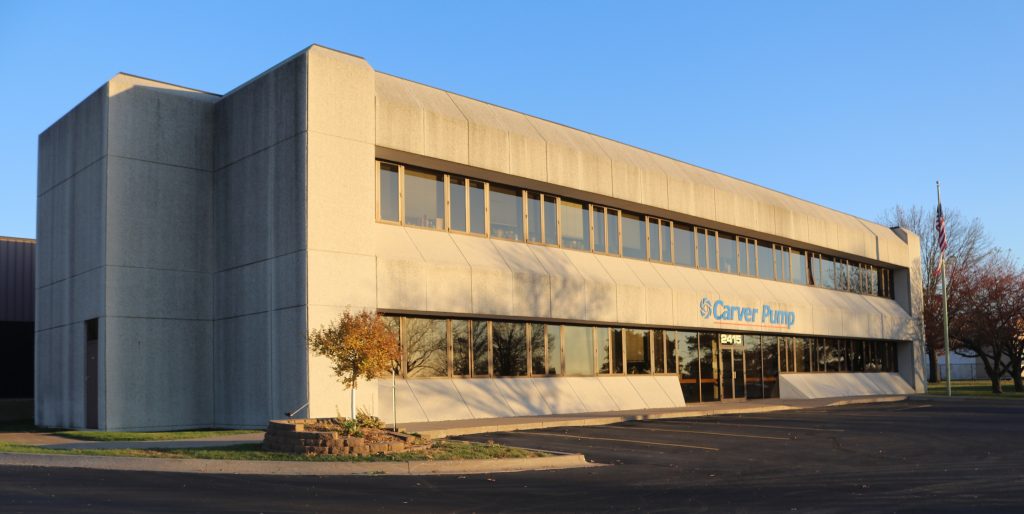 In All Positions: Carver Pump follows the principles of Lean Manufacturing, which has transformed the company into an ever improving and exciting place to work. If you are goal oriented, desire a rewarding career and want to work for a challenging company, please forward your resume to: 
Carver Pump Company
Attn: Human Resources
2415 Park Avenue
Muscatine , IA 52761
E-mail: HumanResources@CarverPump.com
Phone: (563)263-3410
Fax: (563) 262-0501
Pre-employment/post-offer criminal background check and physical including drug screen required

Equal Opportunity Employer