Details
Position Summary
Test, calibrate, operate and repair pumps in accordance with mill-spec requirements and customer requests.
Relationships
Reports to: Final Processes Manager
Supervises: N/A
Works with: All Departments
Essential Duties and Responsibilities
Plans sequence of testing and calibration for pumps according to blueprints, technical manuals and other specifications.
Set up test equipment and conducts tests on performance and reliability of pumps.
Accomplish performance, vibration, balancing and noise level tests as required by specifications and properly record all data.
Analyze and converts test data, using mathematical formulas, and reports results and proposed modifications.
Disassembles and reassembles pumps using hand tools and inspects equipment for defects.
Performs preventative and corrective maintenance of test apparatus and equipment.
Host witness testing.
Perform all other duties assigned.
Essential Skills:
Ability to read blueprints.
Experience with inspection, measuring, and test equipment.
Knowledge of test procedures and standards.
Knowledge of ISO 2015 procedures.
Ability to communicate technical information effectively.
Knowledge of basic algebra and statistics.
Proficient personal computer skills including email and Microsoft Office package.
Ability to drive a fork truck.
Background Requisites
Education/Work Experience:  Associates Degree or equivalent from a two year college or technical school; or six months to one year related experience and/or training; or equivalent combination of education and experience.
Physical/Environmental Conditions
Indoor office/shop environment.
Physical Abilities:
Moderate physical activity performing somewhat strenuous daily activities of a primarily technical nature.
Position requires the individual to be on their feet standing, walking and carrying items 2/3 of the time.
Must be able to occasionally lift or move up to 50lbs.
Manual dexterity sufficient to reach/handle items, work with fingers, and perceive attributes of objects and materials.
Successful completion of a job-specific post-offer/pre-employment criminal background check, drug screen and physical required.
Carver Pump Company is an Equal Opportunity Employer
Submit resumes to humanresources@carverpump.com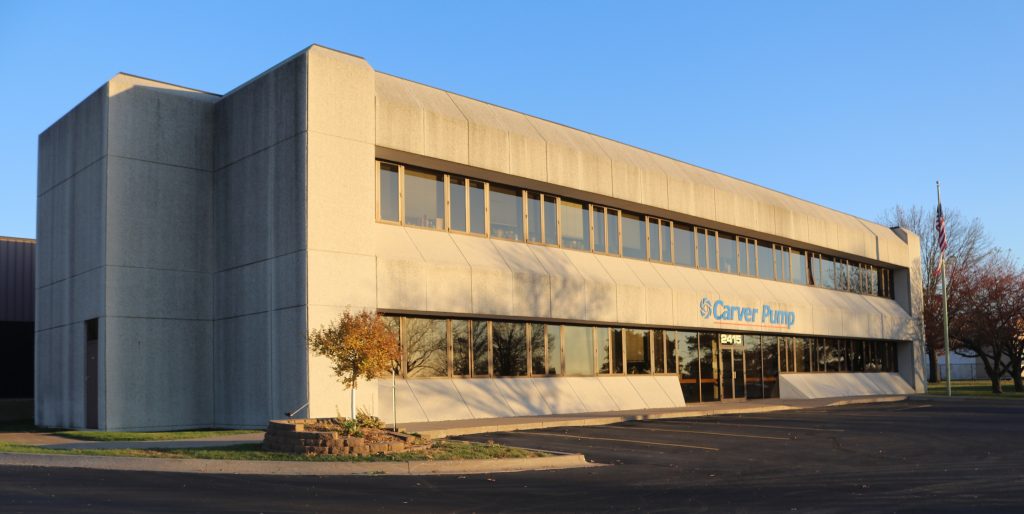 In All Positions: Carver Pump follows the principles of Lean Manufacturing, which has transformed the company into an ever improving and exciting place to work. If you are goal oriented, desire a rewarding career and want to work for a challenging company, please forward your resume to: 
Carver Pump Company
Attn: Human Resources
2415 Park Avenue
Muscatine , IA 52761
E-mail: HumanResources@CarverPump.com
Phone: (563)263-3410
Fax: (563) 262-0501
Successful completion of a job-specific post-offer/pre-employment criminal background check, drug screen and physical required.
Equal Opportunity Employer