More


GH
Available as either a frame-mounted (GHF) or close-coupled (GHC) unit, the GH is based on the same product platform as our vertical pumps and shares many of the same parts.
For added simplicity, the entire series is covered by only three bearing frames and comes in whole pump or modular kit form. The GHC is fully compatible with standard, off-the-shelf NEMA JP and JM frame motors, and all models feature a back pull-out design and casings rotatable in 90° increments for different field piping orientations.
Other common features for the GH include 316 SS shaft sleeves, keyed impellers to prevent accidental spin off, dynamic balancing to ISO G2.5 guidelines, and regreasable bearings secured with locking rings, as standard. These features combine to produce shaft deflection values so low that they exceed the requirements of ANSI B73.1M-1991 and overall, provide some of the most efficient hydraulics in the industry.
Options for the JP include replaceable wear rings, cartridge seals, and flush plans. Along with these, higher alloy material options such as Ni-Al-Br and CD4MCuN and a full range of motor and baseplate choices are also available.
Hydraulics
Flows To
2,500 US GPM
570 m3/hr
Heads To
520 ft.
160 m
Efficiencies To
85%
Solids To
1.250"
32 mm
Power To
150 HP
110 KW
Speed Up To
3,550 RPM
Hydraulic Coverage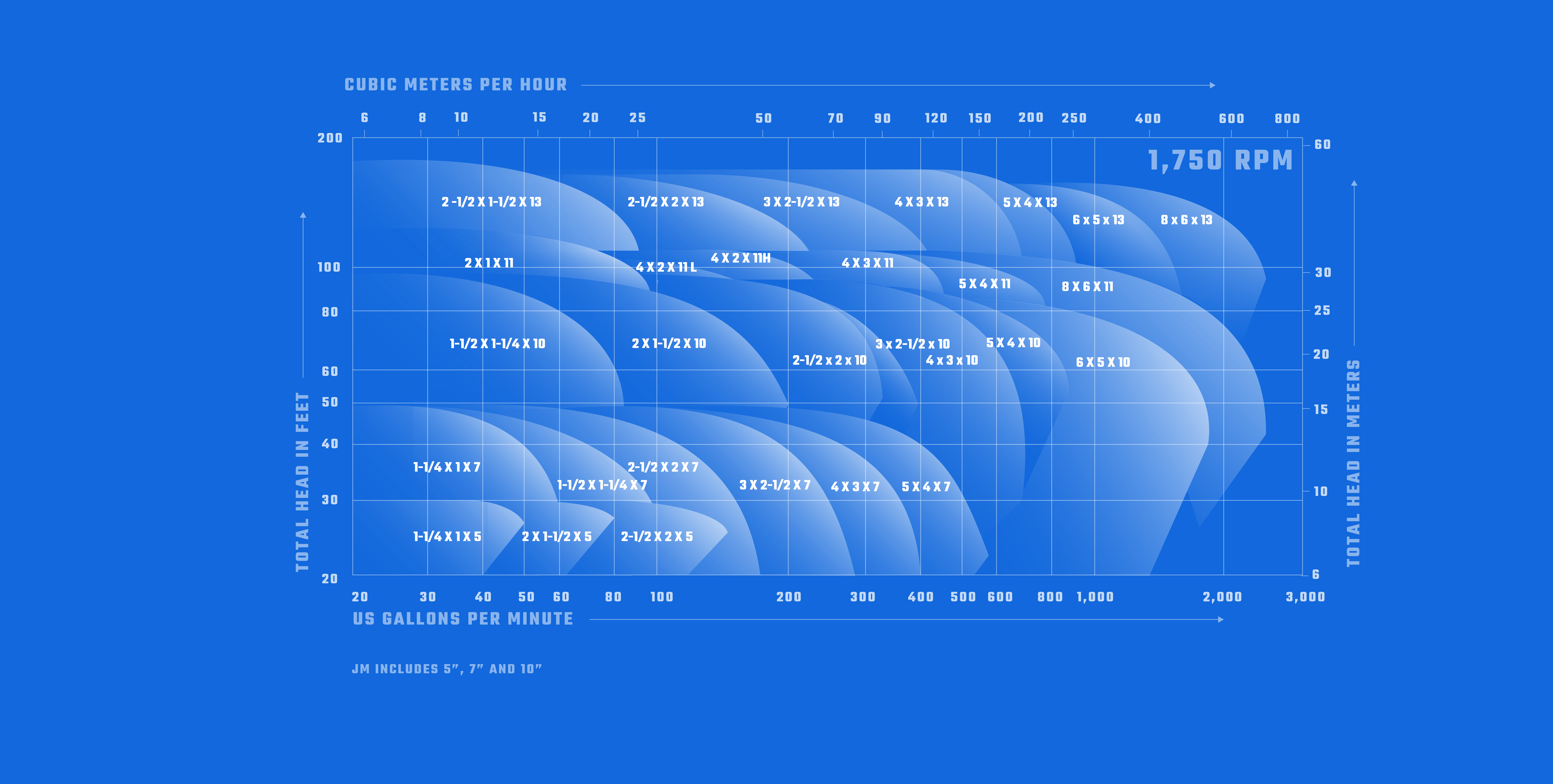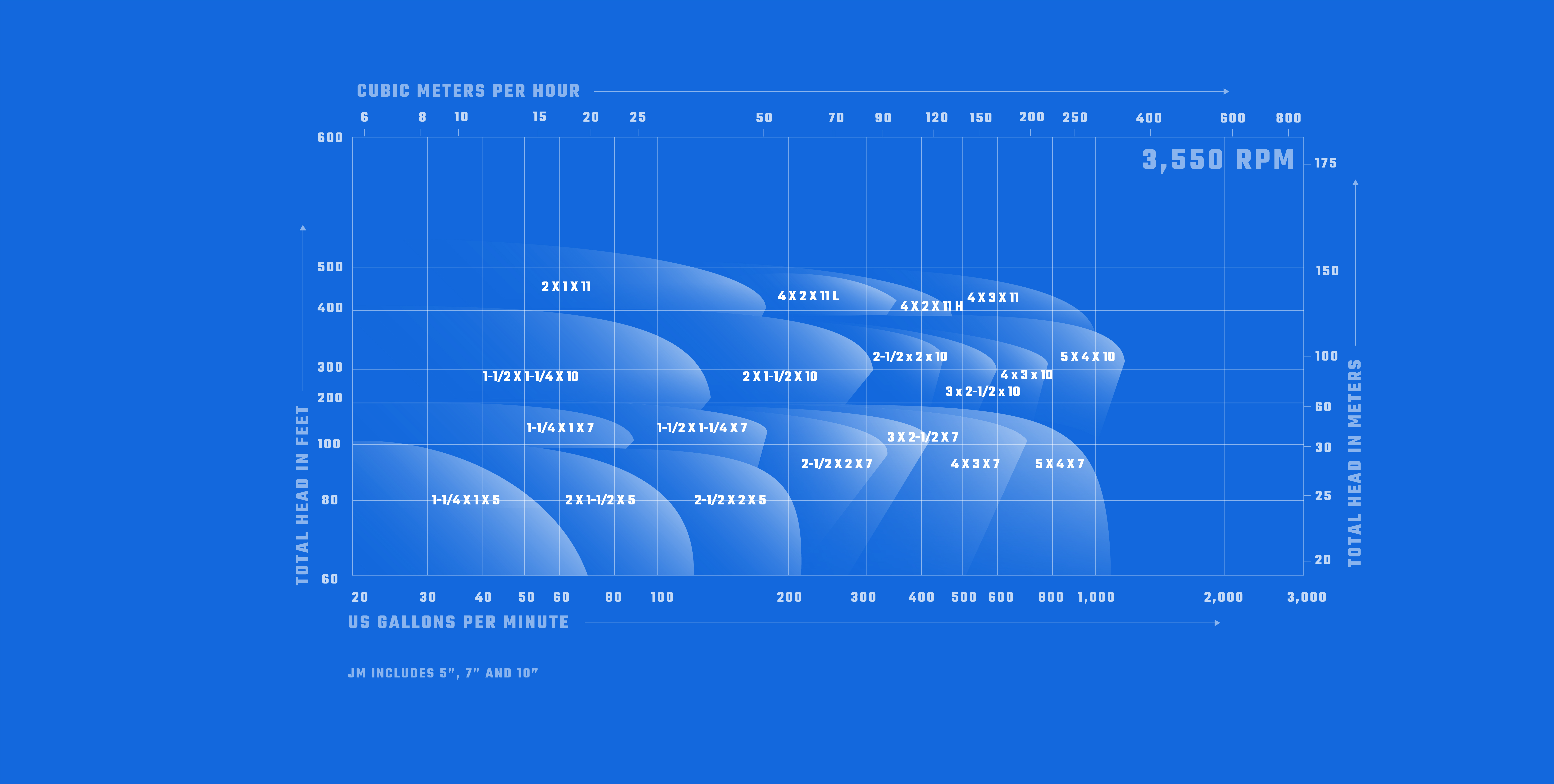 Specifications
Materials of Construction
| | |
| --- | --- |
| Bearing Frame | Cast Iron |
| Casing | Cast Iron or 316 SS (JP Only) |
| Impeller | Cast Iron, Bronze or 316 SS |
| Shaft | Carbon Steel |
| Shaft Sleeve | 316 SS |
| Other materials of construction available upon request. | |
Design Data
| | |
| --- | --- |
| Rotation | Counter Clockwise as Standard |
| Input Power | Up To 150 HP |
| Connections | NPT or Flange |
Features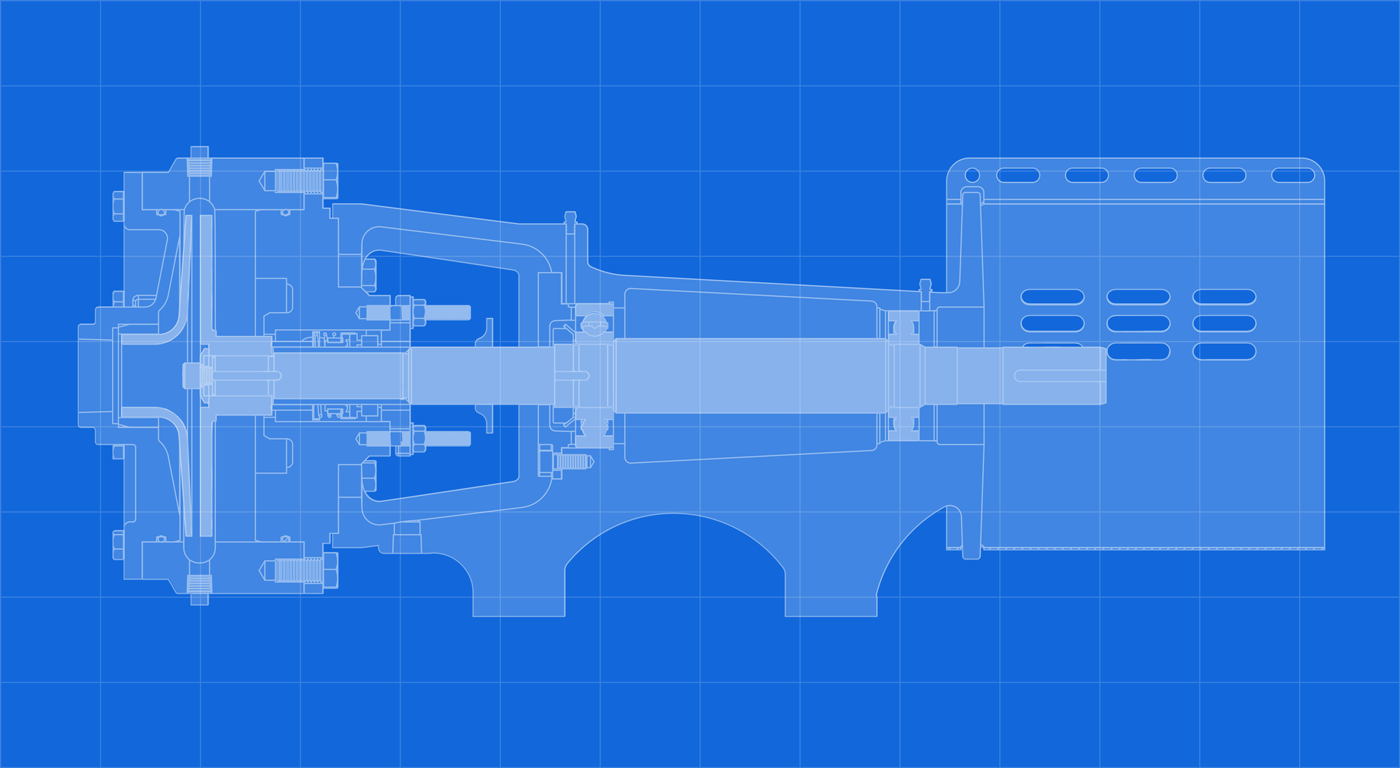 Flanges
ANSI flat-face cast iron or 316 SS flanges for all sizes greater than or equal to 2″ discharge.
Wear Rings
Replaceable 17-4PH stainless steel wear rings with all-enclosed impeller, 316 SS models.
Impellers
High efficiency design in cast iron, bronze or 316 SS.
Casing Drains
Heavy-walled casing with vent and drains for easier maintenance.
Keyed Impellers
Keyed impellers lock the impeller to the shaft preventing unintentional loosening, even in reverse rotation.
Mechanical Seal
Seal chamber accommodates component seals, cartridge seals, packing and a variety of flush plans.
Back Pull Out Design
Allows removal of rotating elements and replacement of the shaft, impeller or mechanical seal without disturbing system piping.
Positively Locked Bearings
Oversized, greased-lubricated ball bearings secured by lock nuts eliminate axial movement at the faces and impeller-to-casing clearances.
Bearing Frame
Heavy-duty, thick-walled bearing frame reduces rotor vibration, for greater system reliability.
Shaft
Large diameter shafts with replaceable 316 SS shaft sleeves.
JP View
Downloads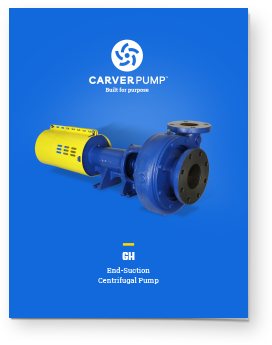 Talk to a pump expert
+563.263.3410