More


RSV
The RSV is a general-purpose, high-pressure pump built to handle a wide variety of flows, pressures and temperatures. With stainless steel construction, this pump is ideal for a variety of potable water and process applications. Its vertical in-line design allows for a small installation footprint, further enhancing its adaptability to many different systems.
The RSV is available in nine sizes, for flow rates to 400 GPM. With its modular construction, each pump can be constructed with a number of stages to meet the application's required pressure.
Our pumps are manufactured with the highest standards of quality. Strict controls throughout the manufacturing process, along with high hydraulic efficiency, ensure reliable operating performance and low lifetime cost. These pumps meet U.S. Department of Energy (DOE) pump efficiency standards.
Hydraulics
Flows To
400 US GPM
91 m3/hr
Heads To
830 Feet
253 m
Efficiencies To
80%
Power To
50 HP
37 KW
Speeds Up To
3,550 RP
Temperatures To
250° F
121° C
Hydraulic Coverage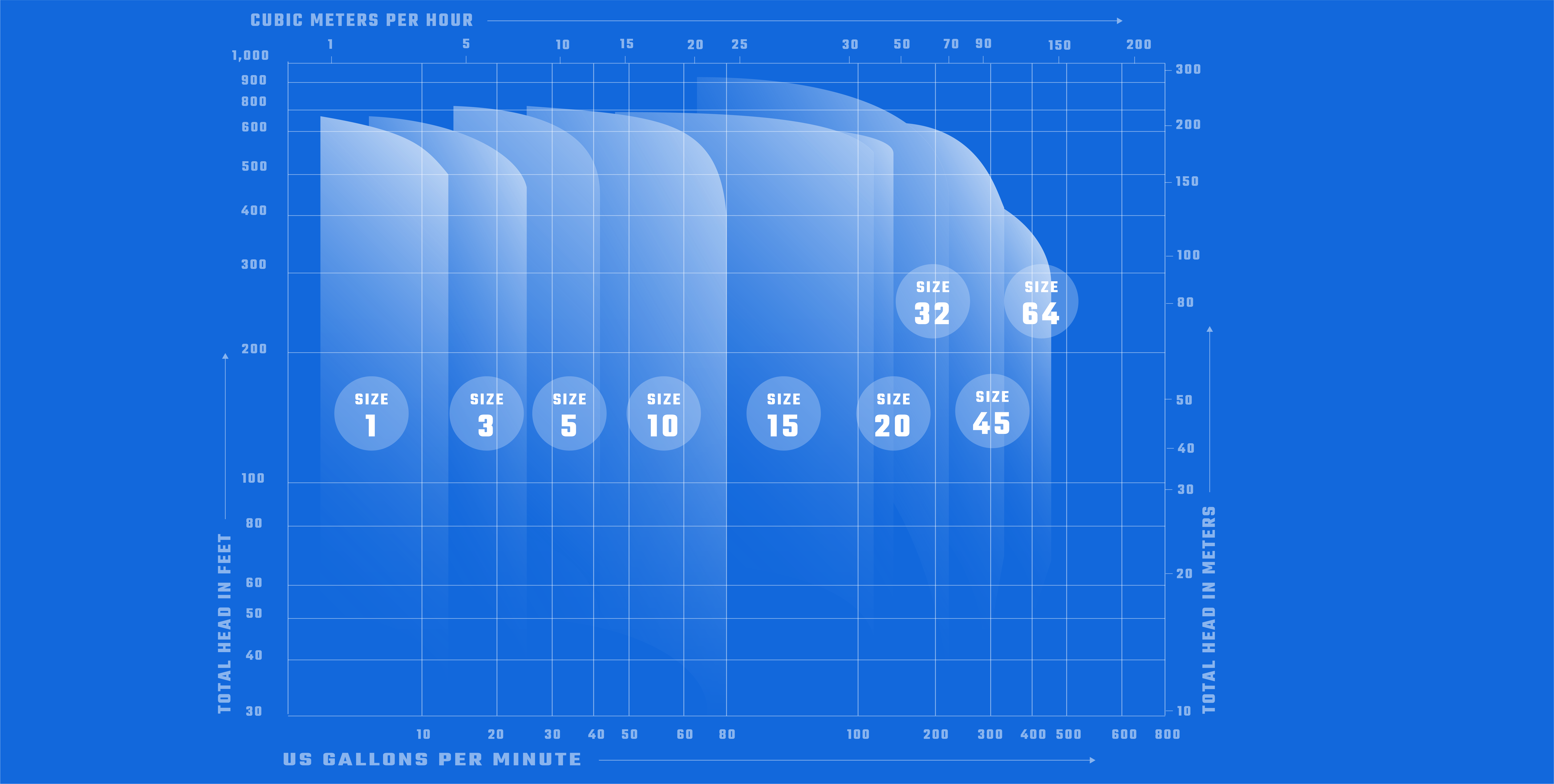 Specifications
Materials of Construction
| | |
| --- | --- |
| Outer Casing | 304SS or 316SS |
| Intermediate Casing | 304SS or 315SS |
| Bottom Casing | Cast Iron, 304SS or 316SS |
| Impeller | 304SS or 316SS |
| Shaft | 316SS |
| Wear Ring | PTFE or 316SS |
DESIGN DATA
| | |
| --- | --- |
| Impeller | Enclosed, High Efficiency |
| Mounting | Vertical In-Line |
| Thrust Bearing | Sealed Ball Bearings |
| Connection | ANSI Raised-Face Flanges (150, 250 & 300 lbs.) |
Features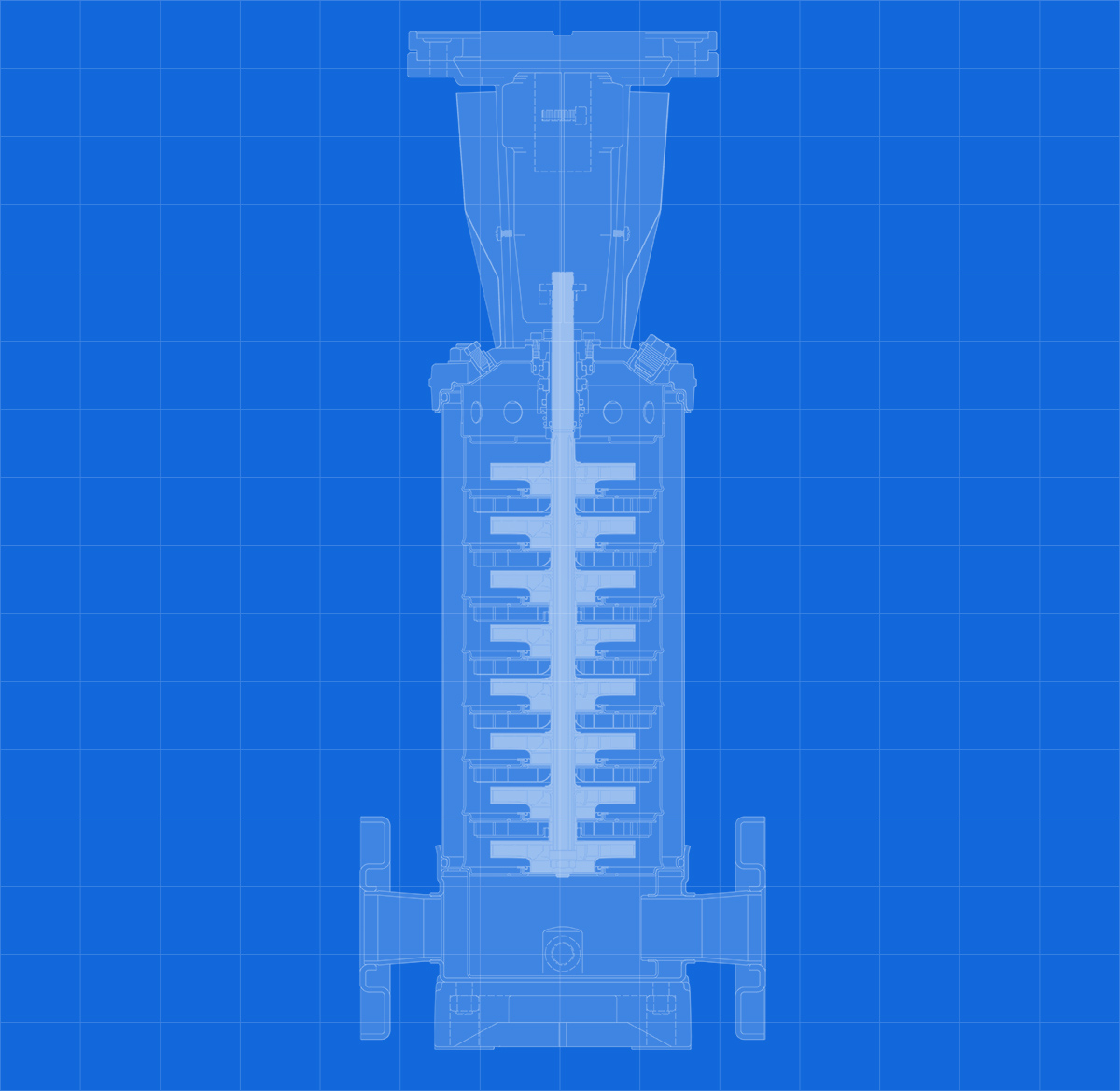 PIPING CONNECTION OPTIONS
Optional pipe connections are available depending on the application requirements
IMPELLER
Low axial thrust impeller enables long motor bearing life
FIll Port
Fill port in casing cover allows for water fill, as well as installation of sensors, gauges and other measuring devices (RSVS Model)
SHAFT SEAL SOLUTIONS
The cartridge shaft seal enables replacement of the shaft seal without disassembling the motor bracket
SPACER COUPLING
Allows for easy maintenance without having to remove heavy motors over 7.5 HP
MOTOR
Standard NEMA motor sizes can be fitted with no modifications, thanks to low axial thrust load
Talk to a pump expert
+563.263.3410